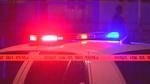 MOUTAIN HOME, Ark. –  A juvenile is in custody and charged with Breaking or Entering, Criminal Mischief, and Theft of Property.
The seventeen-year-old Baxter County juvenile was charged after breaking into four separate vehicles and stealing property on Dec. 17 and 18.
Baxter County Sheriff John Montgomery:
The juvenile was taken into custody on Friday, December 27.  He was subsequently turned over to Baxter County Juvenile Services.