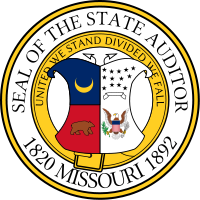 by Tim Church
MONETT, Mo. – The office of Missouri State Auditor Nicole Galloway announces an audit of the Monett Missouri Department of Revenue Contract License Office, located in Barry County.
Galloway shares this is the first audit for this license office and citizen input is encouraged. Anyone who is interested in providing information for consideration can contact her office.
Individuals who would like to provide information for consideration during the audit may contact the State Auditor's Whistleblower Hotline at moaudit@auditor.mo.gov or by calling 800-347-8597. Concerns may also be submitted anonymously online at auditor.mo.gov/hotline.