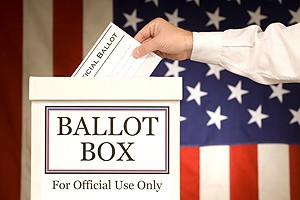 by Shannon Cay
JASPER, Ark. – Voters in Newton County reject a proposed one-percent sales tax on Tuesday.
The proposal was entitled the "one percent Sales and Use Tax for Public Safety".  Newton County Sheriff Keith Slape says the funds from it would have gone to increase manpower inside the jail, increase the pay of deputies, and upgrade the facility itself. In a presentation made to the Newton County Quorum Court in December, he told Justices his deputies are the lowest paid in the state with salaries starting at about 21 thousand dollars a year.
According to county records, the voter turn-out was low with only one thousand and 84 people participating in the Valentine's Day election.
The proposal failed 504 for and 580 against.