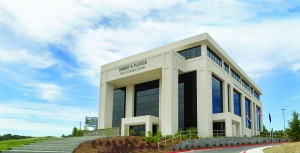 by Tim Church
HOLLISTER, Mo. – Ozarks Technical Community College Table Rock Campus invites area employers to take part in its upcoming job fair on Tuesday, February 28th.
The Job Fair is being held from 12 to 3 p.m. at the OTC Table Rock Campus. During this event employers will have the chance to meet with potential future employees.
Space is limited, so please contact Autumn Porter at PorterA@OTC.edu or by phone at 417-447-8926 before Thursday, February 23rd.