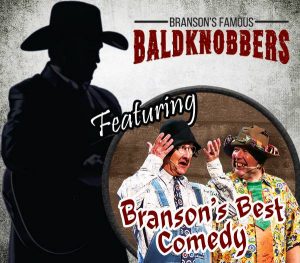 by Tim Church
BRANSON, Mo. – Branson's Famous Baldknobbers announce its new Branson theatre venue and listing price for its Historic Branson theatre on Highway 76.
On Friday, Theatre General Manager Brandon Mabe announced the Baldknobbers would be moving into the New Shanghai Theater off of State Highway 165. Mabe adds they are also listing the Baldknobber's Theatre on Highway 76 for around three-point-five-million-dollars.
Mabe explains the reason for the sale was decided by his Grandmother, who has been part of and then solely running the theatre for a total of 58-years:
Prior to the announcement of the sale of the theatre, the scuttlebutt in Branson was that the theatre was being repossessed or foreclosed upon. During his interview Mabe addressed why he thinks such a rumor got started:
Mabe explains his grandmother is the sole owner of the theatre and Baldknobbers INC., so moving forward the show will be a whole new business.
The Baldknobbers' new show will debut in the new theatre on April 1st, and Mabe shares they plan to rename the theatre Branson's Famous Baldknobbers.