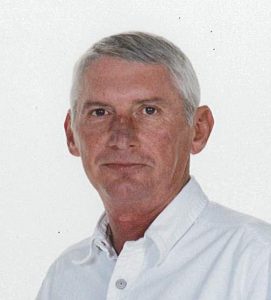 Billy Schell, age 65, of Cassville, Missouri, passed away on Wednesday, March 15, 2017. Mr. Schell, son of Billy Wayne and Dollie Faye (Thomas) Schell, was born on March 25, 1951, in Monett. He was a 1969 Southwest High School graduate, and subsequently graduated from Missouri State University with an engineering degree. Mr. Schell was united in marriage to Rhonda Willows on June 15, 1974, who was crowned Mrs. North Dakota during their marriage. He worked for Aerotank in Cambridge, Minnesota; retiring 1991 after seventeen years. In 1992 he started working on a pipeline for Great Plains Construction. He then began working for Seven Valleys Construction, and also hauled fertilizer for Steve Banker. Mr. Schell loved ice fishing and following the Minnesota Vikings.
Survivors include his sister, Ann Ennes and her husband Bobby, of Cassville; three God-children, Mathew Johnson, David Johnson, and Melinda Johnson; his uncle, Russell Schell, of Florida; two aunts, Amy Prim and her husband Dick, of Bentonville, Arkansas, and Coeta Stephens and her husband Larry, of Washburn; several cousins, nieces and nephews; and his special friend, Diane Nichols, of Fort Myers, Florida, and her children, four grandchildren, and two great-grandchildren who were all very close to Bill.
In addition to his parents, he was preceded in death by his brother Gary Schell, and his sister Donna Stephens.
The family will receive friends on Sunday, March 19, 2017, from 2:00 p.m. to 4:00 p.m. at the White Funeral Home and Crematory, with words of comfort spoken by Pastor Donnie Spears.
Cremation arrangements are under the direction of the White Funeral Home and Crematory, Cassville, Missouri.