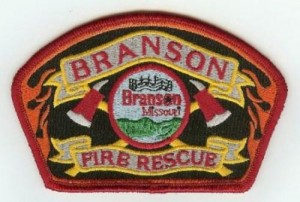 by Scott McCaulley
BRANSON, Mo. – A busy Friday afternoon for the Branson Fire Department as firefighters respond to four fire-rescue calls within 20 minutes of each other, from three different stations.
According to a release from Branson Fire Chief Ted Martin, the first incident involved unattended cooking at the Branson Manor, a mid-rise senior housing building. A resident fell asleep while food was being cooked on the stove. A working smoke alarm alerted the apartment occupant. The building fire alarm system also activated alerting occupants to evacuate. Firefighters spent 20-30 minutes removing smoke from the building.
The next two calls involved a support role with the Police Department assisting at a building on Shepherd of the Hills Expressway and a medical emergency call at Fall Creek Resort.
The fourth call was for an automatic fire alarm at the Residence Inn on South Wildwood. On a mutual aid with the Western Taney County Fire Protection District. The fire alarm was activated by water flow from the fire sprinkler system with a pipe breaking due to a construction worker accidentally hitting it with a piece of sheet rock. Branson Firefighters assisted with turning the water off and draining the system.
There were no injuries reported at any of these incidents.