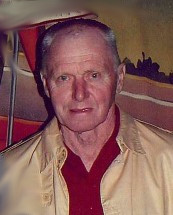 James Opel, 79 of Protem, MO, passed away on March 17, 2017 at his residence. He was born at Worden, IL., on July 13, 1937, son of Edward George and Mildred (Neuhaus) Opel.
James owned a construction company, in Edwardsville, IL. He was known as a Jack of all trades. In 2000, James moved to Lazy Acres Community at Protem, MO. He had been president of the Lazy Acres Fire Department and was active at the Protem Community Church.
He is survived by his sons, Rod Opel of Edwardsville, IL. and Brad Opel and wife Stephanie of Marco Island, FL; grandsons Dane Opel and wife Natasha of Lagoon Beach, FL., and Tyler Opel of Denver, CO.; Brothers, Thomas Opel and wife Linda and Keith Opel and wife Gale all of Edwardsville, IL.
James was preceded in death by his parents; wife of 53 years, Joyce Ann Opel; brother, Kenneth Opel; and sister, Sharon Young.
A memorial service will be held at a later date at the Protem Community Church.
Cremation has been entrusted to Whelchel Grace Funeral Home.