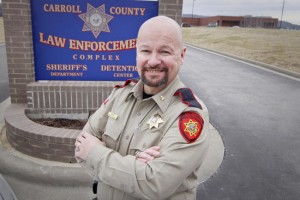 by Shannon Cay
BERRYVILLE, Ark. – Carroll County Sheriff Randy Mayfield releases a statement on Former Benton County Sheriff Kelley Cradduck becoming a deputy.
According to the release, Mayfield says after hearing concerns from the public about hiring Cradduck, they both decided it was best that he not join the county force.
Cradduck pleaded no contest to a misdemeanor tampering charge, which he later had expunged from his record.
Mayfield says Cradduck interviewed with him seeking a position with the sheriff's office on September 26th. He says Cradduck has a wealth of knowledge and experience in law enforcement and that is why Cradduck was offered a patrol sergeant position.
However, Mayfield says he has heard and respects the concerns of citizens of Carroll County and Cradduck will not be working at the Carroll County Sheriff's Office.