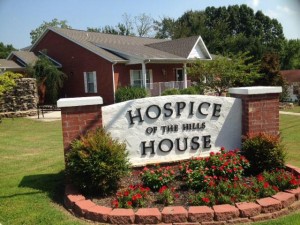 by Shannon Cay
HARRISON, Ark. – Officials with Hospice of the Hills are reminding the community to tune into 102.9 The Z and AM900/ 94.9FM for a radio-a-thon on Friday, October 6th.
This will be the 12th year the radio-a-thon has raised money for the Hospice of the Hills group and organizers are hoping to raise more money this year than ever before. Jerry Jackson, the director of the campaign explains the twenty is plenty premise:
Jackson says the organization's goal is to make the patient's last days peaceful, comfortable, and filled with compassion. He adds the staff never turns a patient away, regardless of the ability to pay.
There are several different ways people can donate.  You can donate by mailing checks to PO Box 2020 in Harrison Arkansas, by calling our "Twenty is Plenty" phone line at 870-365-2020.