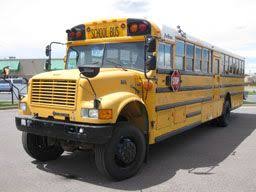 by Sam Clanton
NORWOOD, Mo. – The driver of a Skyline School District bus suffers moderate injuries in a Tuesday night crash on Highway 14 eleven miles east of Ava in Douglas County.
According to the Missouri State Highway Patrol accident report, 32-year-old Paul Kennedy of Drury was westbound at 5:51 p.m., when the vehicle ran off the right side of the road and struck a tree.
Kennedy was transported by ambulance to Cox South Hospital in Springfield, and has since been released, according to a Skyline School District official. He reportedly suffered a concussion and some bruised ribs. The official says a tree limb in the roadway led to the accident.
There were five students on the bus at the time of the crash. None of them were injured. The children, ages 10 to 12, were being transported home after tutoring and ball practice.