Lost and Found Pet Report:
(For pet lodging and obediance training, call the Branson Pet Resort at 335-6045)
Let us help you find your pet!
Call KOMC-KRZK at (417) 334-6003 or CLICK HERE to email your information.
You may also attach a photo of the pet for inclusion in our Lost and Found Pet listings.
(If you don't use outlook, send your posts to tammystevens@khoz.com
with "Lost/Found Pet" in the subject line.)
FOUND: Male Blue-Nose Pit Bull, fawn colored. Found in downtown Branson. Call 417-294-1113.
FOUND: Very large older dog. Chow mix dog. Wearing harness and broken leash. Found in Downtown Branson. Call 294-3541.
FOUND: Female Beagle. 1 year or little older. Tan collar. Found in Reeds Spring. Call 417-699-3466
LOST: Large, Sheepdog-looking dog, most white, gray spots. Lost on Y Hwy near Virgin Bluff. Needs meds. Call 527-5151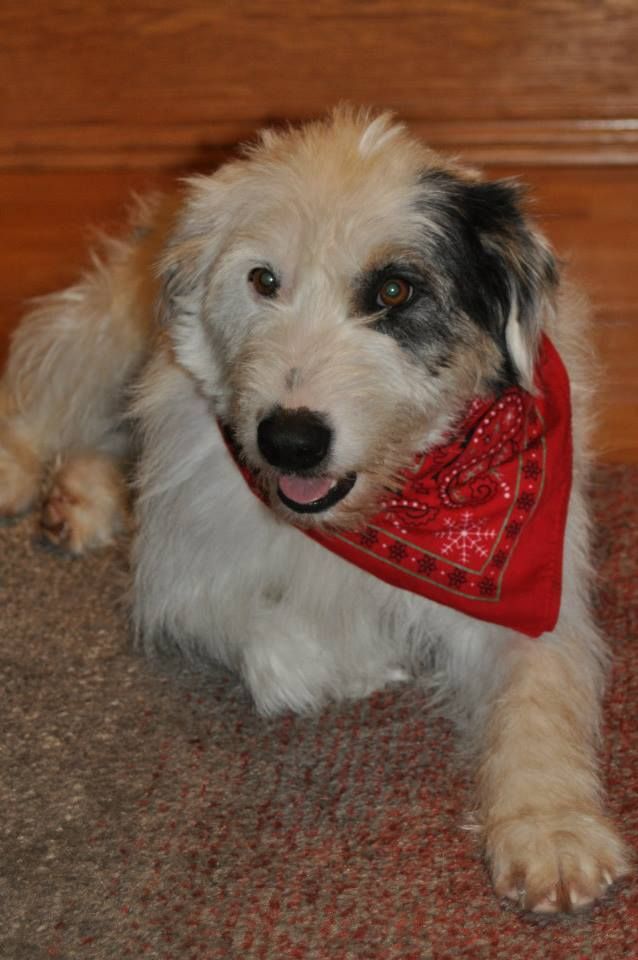 FOUND: Female Yellow Lab. Fixed. Beautiful and very friendly. Found by Taneycomo Bridge. Call 417-331-1967
FOUND: We found a beautiful friendly male dog. The breed appears to be like a Mastiff or Pitbull
Mix off T-Highway near Cedar Park Rd. Our phone number is 417-544-4383.
LOST: Male English Bulldog. Fawn colored with white front socks & white chest. Lost near Skateworld in Branson off Hwy 76. REWARD OFFERED. Call 880-1484 or 840-3881.
LOST: Doberman, older, black & tan. Lost on Hwy Y-39, reward offered. Call 337-4445.
FOUND: Black dog with white chest & white tips on paws, wearing a camo collar. Found north of Branson. Call 816-808-5425.
LOST: Jack Russell/Bird Dog mix. White with black spot on side & black & white face. Lost on Fall Creek Rd, last seen near Welk Resort on Hwy 165. Reward Offered. Call 230-6606.
FOUND: Large orange and white long haired cat. Very tame. Found near Parnell/Eiserman Street in Lutheran in Branson. Call 417-331-3090
LOST: Male Schnauzer. Silver/gray. Recent haircut. Tail uncropped. Last seen in Kirbyville area. Call 417-546-1901
LOST: Male Tabby, neutered. About 12 pounds. last seen in Hollister. Call 334-4867
LOST: Large Golden Retriever, Female. Pink collar and Small tan mutt wearing blue collar. Last seen in Branson West near DD Highway. Call 417-593-1465 (11/4)
LOST: Female Boston Terrier. Orange collar, green and yellow striped. Last seen in Rinehart Road area. Call 417-231-2237 (11/4)

LOST: Answers to Lucky. White Bicshon. Has collar with phone number. Last seen near Hwy 13 and Rundys in Branson West/Kimberling City area. Please call 4176993270.
LOST: Male Great Dane near Hwys 125 and UU in Bradleyville. Call 294-3099.
LOST: Golden Retriever mix, answers to Buddy. Last seen behind Wendy's near Downtown Branson. Call 527-0417

LOST: 2 Female Calves. 400 lbs each. All black with tags in ears (10 & 11) Off Airport Road between 248 & Highroad. Call 417-335-5615
LOST: Male orange and white short hair cat, Neutered, answers to Tigger, $300.00 reward, hwy T and 76 hwy went missing October 18 early morning hours. Call 417 527 0517