Lost and Found Pet Report:
(For pet lodging and obedience training, call the Branson Pet Resort at 335-6045) 
Let us help you find your pet!
417-334-1200 ext. 210
You may also fill out the forum at the bottom of the page with your information  and attach a photo of the pet for inclusion in our Lost and Found Pet listing.
Found:  Female Poodle mix.With bad underbite. No collar. Found at car wash at Mt. Branson Saturday 02/25/2017. Please call 417-230-0280. (02/27).
Found:  Beagle Mix, Male older dog. Has a shock collar on. Was found at Holiday Hills. Please call 417-860-8726. (2/24)
Lost: DOBERMAN (Female/2yrs old). Her name is Ellie!  Very sweet and loving. Last seen in the Kirbyville area by Danna's BBQ. She's black & brown without cropped ears. We miss our baby girl tremendously!  Please call-417-527-1408 (02/18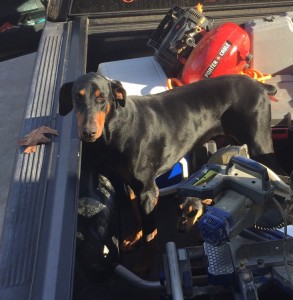 Lost:  Socks 7 year old Terrier Yorkie mix came up missing Feb. 9, long  blonde hair, microchip from 65 and 76. He has a black collar on with a tile finder. Please call 417-239-1568. (02/21)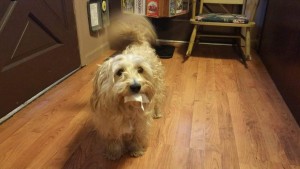 Lost: Male 12 year old Pitt Bull, my baby had him since he was born if you see him please call me  417-559-4744. (02/17)
Found: Reddish Brown Dog came to our door frightened during storm yesterday. Friendly, has white feet sort of brindle on it's head. Fed it this morning, It's still on a blanket on our porch. Please call if you think it's your's. Call: 334-677-0721.  (2/8)
LOST: Male Great Pyrenees around Hwy 160 and 125 North near Rueter, MO. Answers to the name of Count is about 120 pounds. Very friendly and loving. PLEASE LET US KNOW IF YOU HAVE ANY INFO! Call: 816-213-3735 (2/7)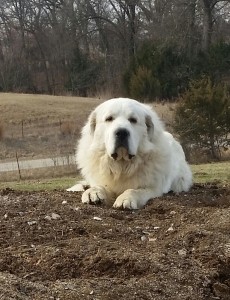 FOUND– Sweet female, no collar. Very skinny. Very friendly and good with kids so someone is missing her. Kirbyville area.  417-598-0679.  (2/7)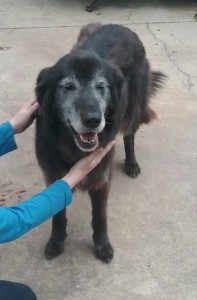 There is a corgi dog hanging out on our neighborhood.I can't get close enough for a photo. It appears to be someone's pet as it is well fed. But won't come to me. It is a pretty dog with white around neck and gold coat. This is south and east of Kirbyville, Mo.
LOST: Yorkie Dog, Black & Brown, lost at Woodland Heights Apartments in Harrison. Answers to the name Gizmo and is in need of medication. Call: 870-577-5126. (2/4)
LOST: Her name is Marli, a Siberian Husky. We believe she has been taken. Marli has seizures and needs her medication. We're offering $150.00 reward to anyone that can find her. Call: 417-339-9515 (1/21)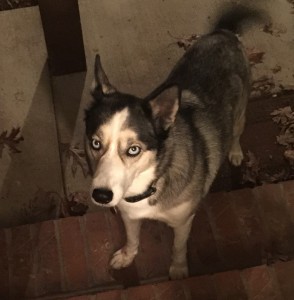 LOST: Our light orange male cat was last seen on the morning of 1-17-17. Ringo has yellow eyes and is about 10 months old- he has not been neutered. He is very friendly and has never wandered off. We are located in Walnut Shade in the Whitetail subdivision. Please call if he has found you- we are very worried. Call: 417-334-8115 (1/19)
LOST:  In Branson hills parkway. Male tabby cat. Cheta colored spot on belly. White paws. He's almost ten years old. His name is Guthrie and I miss him so much. He was lost summer 2016 I hope that I can reach someone that knows of him. Call: 402-920-4741 (1/11)

FOUND: 1/6/17 – Large mixed breed non-neutered male dog running around Hiawatha Heights.  See picture.  Call 230-9703 for more info. (1/10)
LOST: I have been hoping someone will find Gus. This is a long shot but he has been missing for a year but I keep praying someone will have him. Friendly border collie/lab mix and had a collar with my name and number. Neutered male. Unique markings on face. Half white and half black. Lost in Abesville, Missouri which is Galena, Mo. Address. Call: 417-872-9045 (12/23)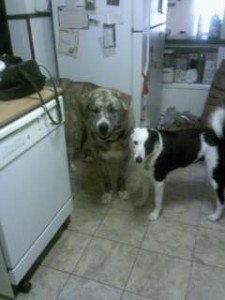 FOUND: Older Male Golden Lab. Found in Lampe.  Call 417-779-5813 (12/19)
LOST: A  full blooded long haired German Shepard in Branson, MO. He's a male not neutered if found please contact me. Call: 417-633-8621 (12/16)
FOUND: Male Peacock Meadowbrooke Ranches Walnut Shade.  Needs to go back to his home. Call: 417-337-3046 (12/12)
FOUND: Black Lab Mix (large head so maybe some boxer) male. Well groomed and appears to have had a collar on.  Very friendly and wants to play.  My husband says he is probably still a puppy. On Cedar Vale Ln (between Silver Creek Rd and Sioux Ln.) Call: 417-546-7911 (12/6)
LOST: Lost male adult yorkie. Last seen 11-21-2016 in Kimberling City. Has purple collar on. Call: 417-593-1424 (12/2)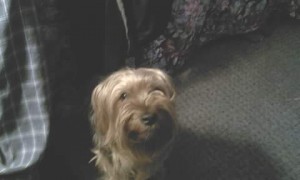 LOST: Pekinese/Chihuahua mix.  Male.  White with orange spots, pug face.  Last seen in Reeds Spring.  $50 Reward.  Call 417-294-5517 (11/29)
LOST: We are looking for our little lost Kitta, he has been missing for about two weeks now. He left us on the morning of November 10, around 9:30, in Branson, MO AROUND WYNDHAM MEADOWS. He has been updated on all of his shots and he also has a chip. He does not have his collar on due to just getting his flea treatment the night before.We will be in the area for at least through the beginning of December. We would be very sad to have to leave him behind! Please let us know if you know anything through a private text or by a comment! Thank you for your help! He is a very handsome boy! Call: 417-231-2398 (11/26)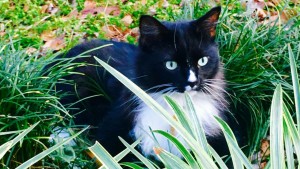 LOST: Male Yorkie. purple and black collar. Answers to Bubba. Last seen in Kimberling City.  Call 417-593-1424 (11/23)
LOST: My parents border collie went missing sometime this afternoon. She has a multi color collar with her name and phone number embroidered directly on it. She is 8 years old and extremely friendly. Her name is Mrs. Beasley.  If you see please call Saundra at 417-331-2768. She is friendly and will let you pick her up/pet her. (11/21)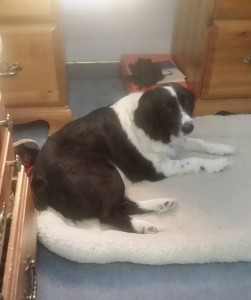 LOST: Male adult  yellow lab.  Does't have tag on, but, his name is Bubbi.  Last seen on Sawmill Road off of EE hwy in Highlandville, on Friday 11-4.  Please contact me if you have seen him. Call: 417-294-7617 (11/7)
LOST: Missing white female husky near Branson Creek. She does have a collar on, but no tag. If found please call or email. Call: 417-699-9176 Email: lacier12@gmail.com (11/7)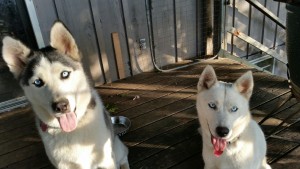 FOUND;  Small black and white male dog 11/3/16  in Merriam Woods.  Has collar but no tags.  Looks to be a Shih Tzu or Lhasa Apso anyway very cute and friendly.  Lady who is taking care of him has other pets and lives up street from me– her # is 417-561-8489 and her name is Pat. He is missing his owners a lot–whining and looking at every car that goes by–so sad for him. (11/7)
LOST: Our little Yorkie is missing from Taney Como Acres subdivision off of Fall Creek Road.  She has a multi colored striped collar (orange, red, yellow, green) and may or may not have tag on since it tends to fall off.  Her hind quarter hair is very short while front half of body hair is longer. Call: 417-320-2534 (11/2/)
LOST:  Cat answers to Peaches. Has a spay scar but is male, small notch missing out of one of his ears. Tuxedo Black and White. Just moved to Gainesville area and might be trying to travel West towards old home (Oregon) Missing since 10/20/16. Call: 417-989-9450 (11/2)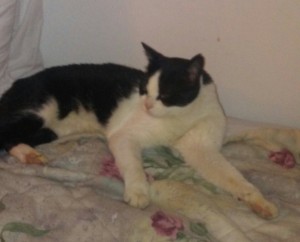 LOST: Small, male white dog. Long, thick hair. 25 pounds. Last seen a week ago in the Spring Creek Road area (Branson). Call 417-365-6694 (11/2)
LOST: Big tan male red collar merriam woods 10/30/2016 very friendly loves car rides with anyone. Call:417-332-5648 (11/1)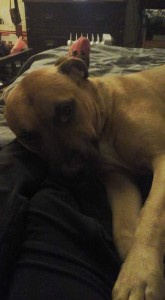 LOST: Male white shaggy dog.  Short hair.  Lost in the Stonebridge/Kimberling City area.  Last seen in OO Highway area.  $500 reward.  Call 417-239-5312
FOUND: Yellow lab female hwy 248 by King St great shape friendly pics won't load call us she's needs to be home. Call: 417-365-1599 (10/23)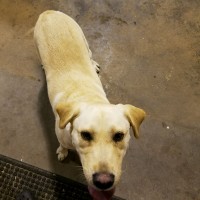 LOST: Female beagle mix. Tan face, white body with 2 large black spots. Highway 86 and Highway UU. Call 573-619-6827 (10/20)
FOUND: Male Boxer. Reddish color with some black and white. Red Collar. Found near Y Highway in Galena. 417-272-8143 (10/20)
LOST: Dark brindle pit/boxer mix.  Male.  White on feet and chest.  Blue collar with some orange.  Answers to Grenade.  Last seen on Nolan Road in Branson.  Call 417-598-2984 (10/19)
FOUND: Black and white dog.  Maybe Pitbull or Pitbull mix.  Seen near Steak N Shake Downtown Branson (4:50 PM on 10/18)  Wouldn't go to anyone to catch him/her. (10/18)
LOST: Our indoor cat got out from our house sitter last night and got out. Leo is a orange tabby and is declawed, he has a green collar with a purple tag on it. we are hoping for help to have him found and  returned home.if you find him please call Valerie at 417-593-1143 (10/18)
LOST: Male Yorkie, Service Dog.   Fixed. Really short hair. Brown collar with vet tag. Last seen in Kimberling City. Call 417-527-1710 (10/17)
LOST: Our "Sammie" has been missing several weeks from the Hiawatha Heights area. He may have been seen around Lee Street or Behind Bed Bath and Beyond. Who ever posted seeing the "Toto" dog 10/12 please look again.  Call 417-339-1011 (10/17)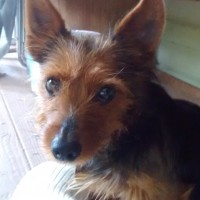 FOUND: There is a Very dark brown terrier "toto" looking dog running around the Bed Bath and Beyond store in Branson on Branson Hills Parkway. Too scared to come to me.  If anyone is missing this baby. (10/12)
LOST: Male Black and White tuxedo cat, wearing collar with red heart tag with owner's information. Last seen in Acacia Club Road area.  Call 417-230-5775 (10-10)
LOST: Chocolate colored, short hair dachshund. Lost in Ridgedale MO area off of Hwy 86. Call 417-337-3401 with any information. (10/10)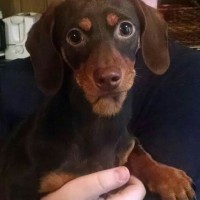 LOST: Female blonde lab.  White with red spots.  No hair on her face. 25 pounds.  8 years old. Answers to Izzy.  Last seen on 248 across from K-Mart.  Call 417-755-2180 (10/7)
LOST: Our male orange cat got out of our house in Taneyville. He is 1 1/2 years old and friendly. He is neutered. If anyone has seen him please call (417)593-2004. (9/26)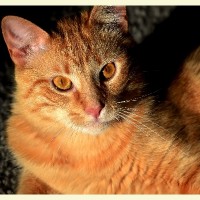 LOST: Please contact me if you find Teddy. Call: 417-229-6947 (9/26)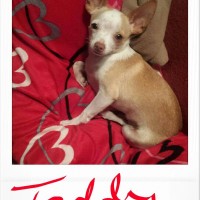 LOST: male cat. Pure white with one blue eye and one gold eye. We are located on walker rd in Branson 25$ reward. Call: 417-294-8686 (9/23)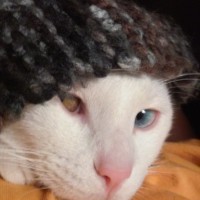 FOUND: A well fed, trained pit bull puppy at Sunfest Market in branson near T HWY very well mannered and he is looking for his owners. Call: 417-239-1166 (9/20)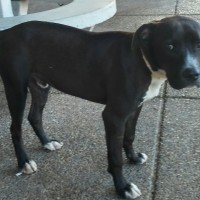 FOUND: Two dogs spotted on Cedar Park Road near T Hwy in Branson.  Male brindle colored large breed and a white female large breed dog.  Could not approach dogs or take pictures because it is dark out.  Both are very large beautiful dogs. Call: 417-331-4444 (9/14)
LOST: Male black and gray tabby with white markings. Last seen on Colony Road.  Named Skittles.  Call 417-294-0065 (9/12)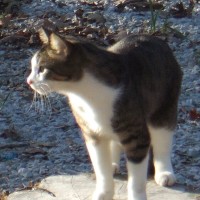 LOST: Missing is our Harlequin Great Dane Pup, lost in the location of Hulls Ford Rd, In Taneyville. Please let us know if you have seen him, any information would be appreciate. Call: Loran 417-251-1475 (09/12)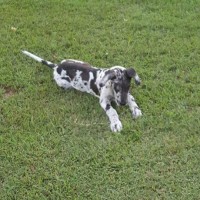 LOST: We had an accident in our RV by the Indian Springs campground. My cat da-Ling ran off. She is fixed, 10yrs, sweet, has 3/4 tail, siamese mix. Please help find her. Call: 636-497-0327 (09/08)
LOST: Yorkie mix, brown & black. Ran away during storms on 8/30/16 from Hiawatha Heights. Call 417-339-1011. (09/06)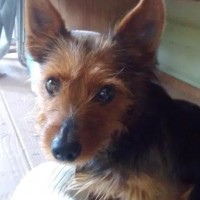 LOST: Our American pit bull terrier disappeared Saturday night from our gated front porch on Mt. Branson. He is black with a white chest and has cropped ears. He has a silver chain around neck. He is VERY sweet to all people and animals. Please help us find him! Call Keri at 417-230-7896. Thank you! (9/06)
LOST: Our dog, Dexter McCloud, is missing from Smoke Tree Hills subdivision in Kirbyville, MO. He's a black mix medium size. He does have a tag on with his name and our number. He's not aggressive at all. Please let us know if you have seen him. (417)846-5932 (9/06)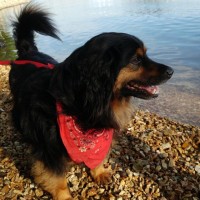 FOUND: Dog in my yard in Kimberling city, he might have fallen off of a boat. If you know who he belongs to please let me know. Call: 850-686-5473 (8/29)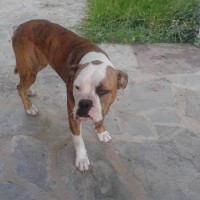 FOUND: Young, very friendly & social, short-haired, male tabby with white paws at Port of Kimberling Marina/What's Up Dock parking lot. This cat has been well-cared for and travels easily in a vehicle. Needs a good forever home. Call: 417-230-3946 (8/28)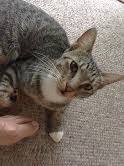 FOUND: Small male black puppy looks like a schanauzer (sp) mix, has a long body, Monday, 8-22-16 in Spring Meadow Subdivision. Call 417-335-5966 (8/23)
FOUND: This morning 8-22-2016, on Gretna and Shepherd of the Hills expressway lane. He is well kept, but wants his home. Call: 417-230-5744 (8/22)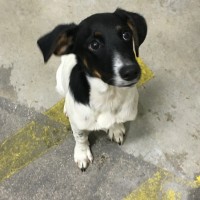 LOST: Male Pug. Looks like a Frenchie. One and a half years old. Last seen in Reeds Spring near Dairy Dell. Call 417-294-3807 (8/16)
LOST: 2 kittens. About 3 months old. Male – yellow and white and Female – black. Last seen near Denny's in Branson. $100 reward per kitten. Call 417-744-2312 or 417-744-4337 (8/9)
FOUND: Female brown pit bull.  Smart and playful.  Found near Y14 Highway.  Call 417-213-6992 (8/4)